Christmas Lunch at Mad & Kaffe
Julefrokost på
Mad & Kaffe
Christmas is approaching and it is once again time for the best lunches of the year.
From Thursday November 10 you can enjoy our 3-course Christmas menu or try our selection of open Christmas sandwiches á la Mad & Kaffe at Amager, Vesterbro and Frederiksberg.
FINALLY, IT'S CHRISTMAS AGAIN
The best time of the year
Christmas is the most 'hyggelige' time of the year, with lunches that taste extra good. That's why we're so excited to welcome you to this year's Christmas lunch at Mad & Kaffe, where we'll create a setting that's perfect for the annual company lunch, a fun day with friends or a cosy family get-together.
This year, our talented chefs have created a 3-course Christmas menu consisting of tasty favourites from the Christmas table. On this year's Christmas menu you will also find our open Christmas sandwiches.
We look forward to celebrating the festive season with you.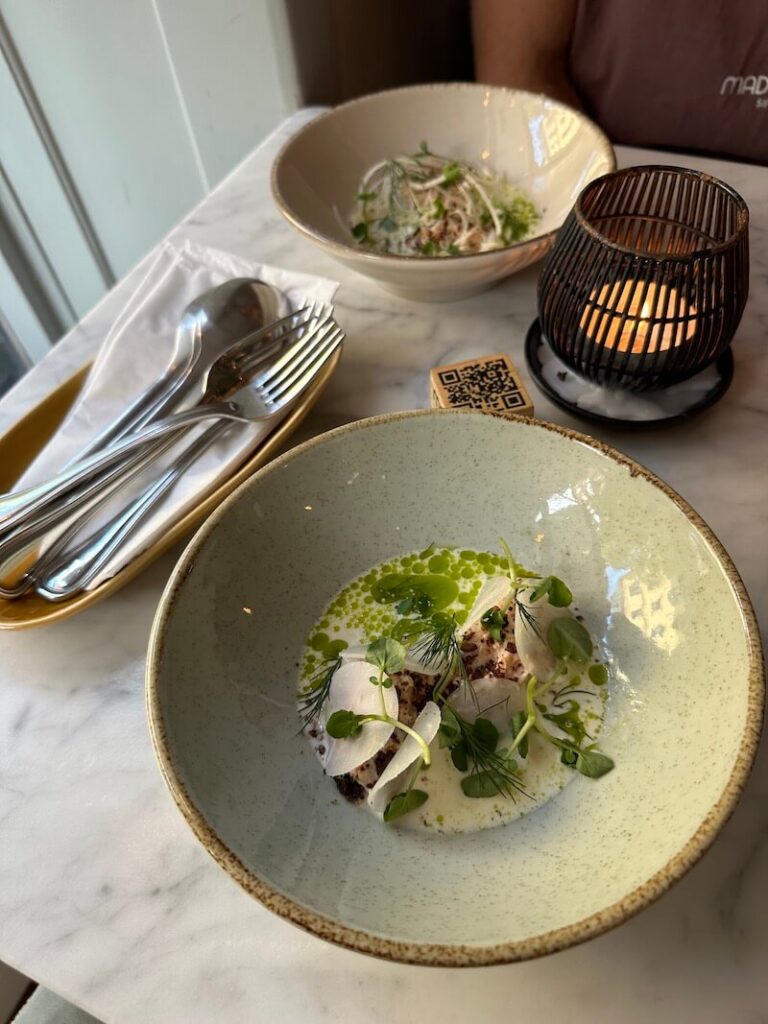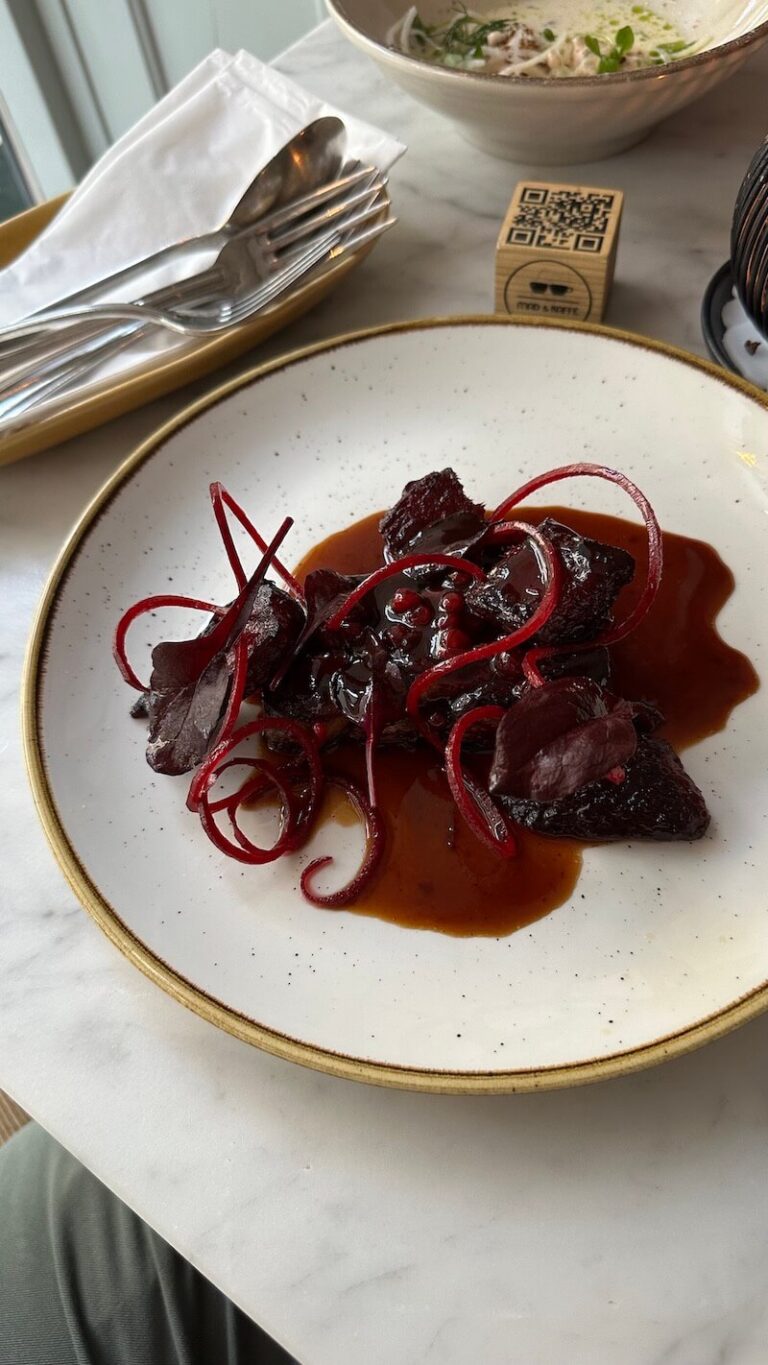 Be the first one to know when our menu is getting updated, join contests, stay in touch with the latest news and much more!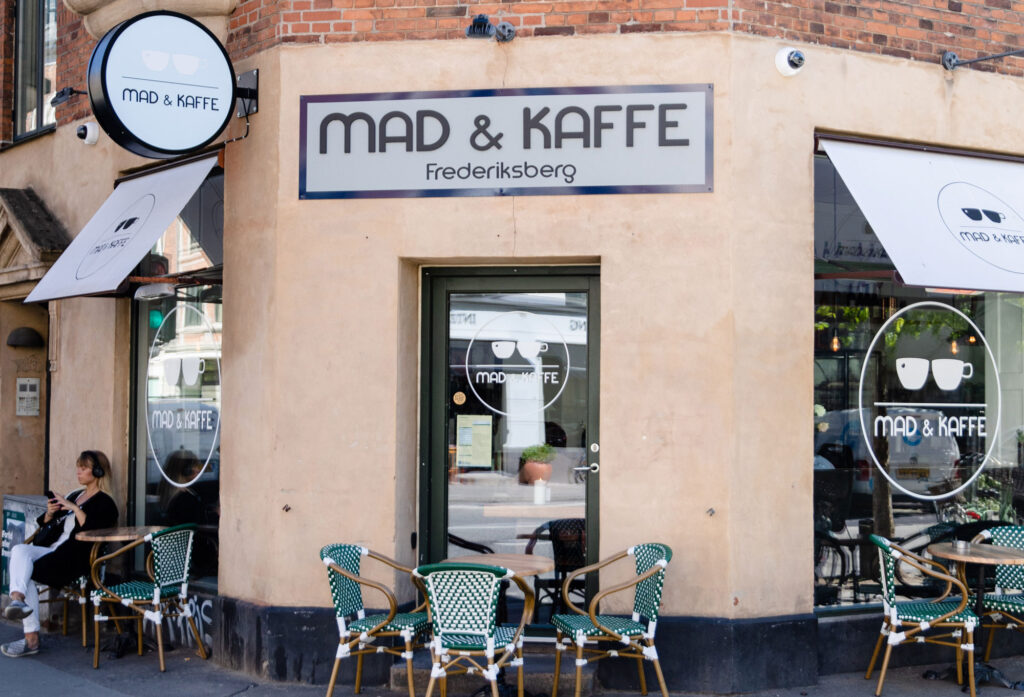 Monday – Saturday
8:30 am – 9:00 pm
Sunday
8:30 am – 8 pm
Kitchen's opening hours
Monday – Saturday
Breakfast 08:30 – 12:30
Lunch/dinner 12:45 – 20:00
Sunday
Breakfast 08:30 – 13:00
Lunch/dinner 13:30 – 19:00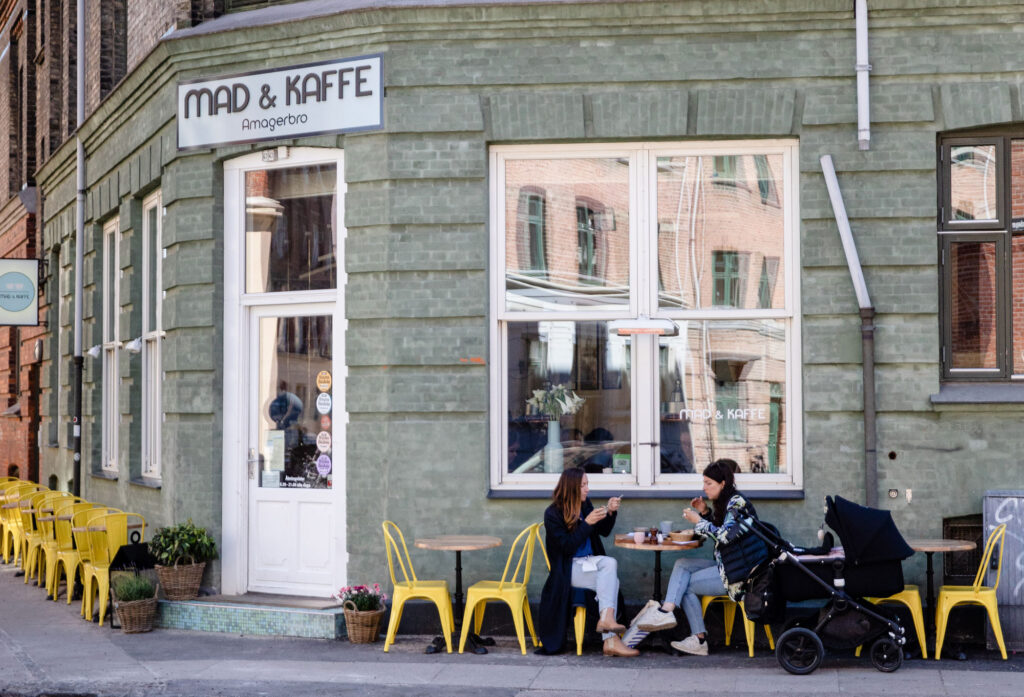 Monday – Saturday
8:30 am – 9:00 pm
Sunday
8:30 am – 8:00 pm
Kitchen's opening hours
Monday – Saturday
Breakfast 08:30 – 12:30
Lunch/dinner 12:45 – 20:00
Sunday
Breakfast 08:30 – 13:00
Lunch/dinner 13:30 – 19:00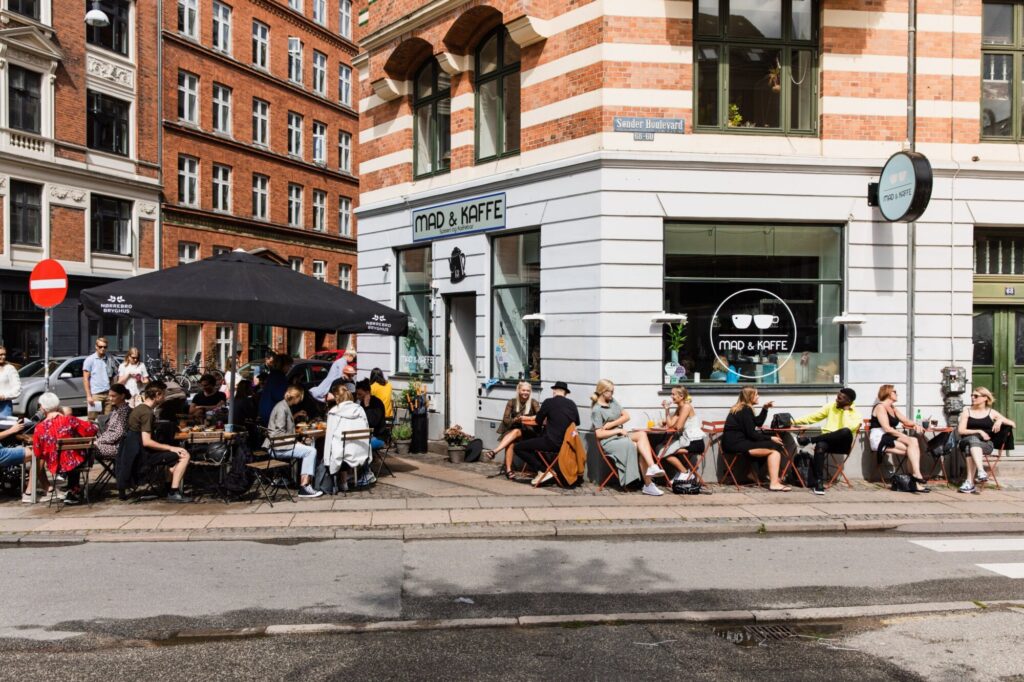 Monday – Saturday
8:30 am – 8:00 pm
Sunday
8:30 am – 8:00 pm
Kitchen's opening hours
Monday – Friday
Breakfast 08:30 – 12:30
Lunch/dinner 12:45 – 20:00
Weekends
Breakfast 08:30 – 13:00
Lunch/dinner 13:30 – 19:00
Sønder Blvd. 68, 1720 København
Tyrolsgade 6, 2300 København
Godthåbsvej 45 st. th, 2000 København
Vesterbro:
Monday – Sunday
8:30 am – 08:00 pm
Amagerbro:
Monday – Saturday
8:30 am – 09:00 pm
Sunday
8:30 am – 08:00 pm
Frederiksberg:
Monday – Saturday
8:30 am – 09:00 pm
Sunday
8:30 am – 08:00 pm
Nørrebro:
Closed since 4th July